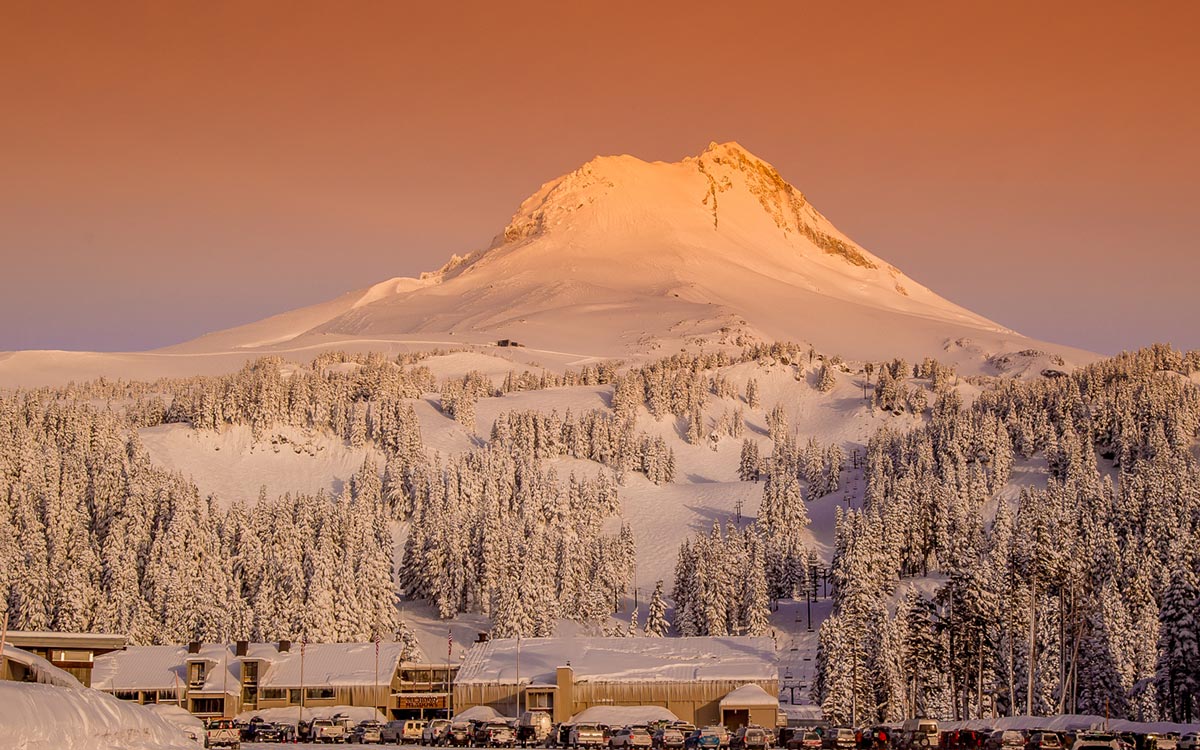 Stay, Ski, and Kick Back
This winter, we're working with Mt Hood Meadows to make Mt Hood even more accessible. Stay at the Hood River Hotel and take advantage of deeply discounted lift tickets and special offers ($79 lift tickets). Plus, we'll cover your transportation on CAT.
Includes parking, bucket o' beer at check in, round trip transportation, discounted lift tickets, and discounted ski rentals across the street at Doug's!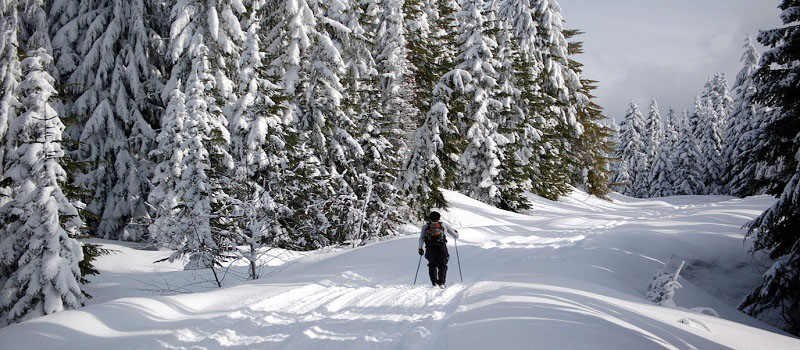 3rd Night Free!
Stay Two Consecutive Nights And Receive Your Third Night Free!  Valid For Stays From November Through February!
*Not available Holiday Weekends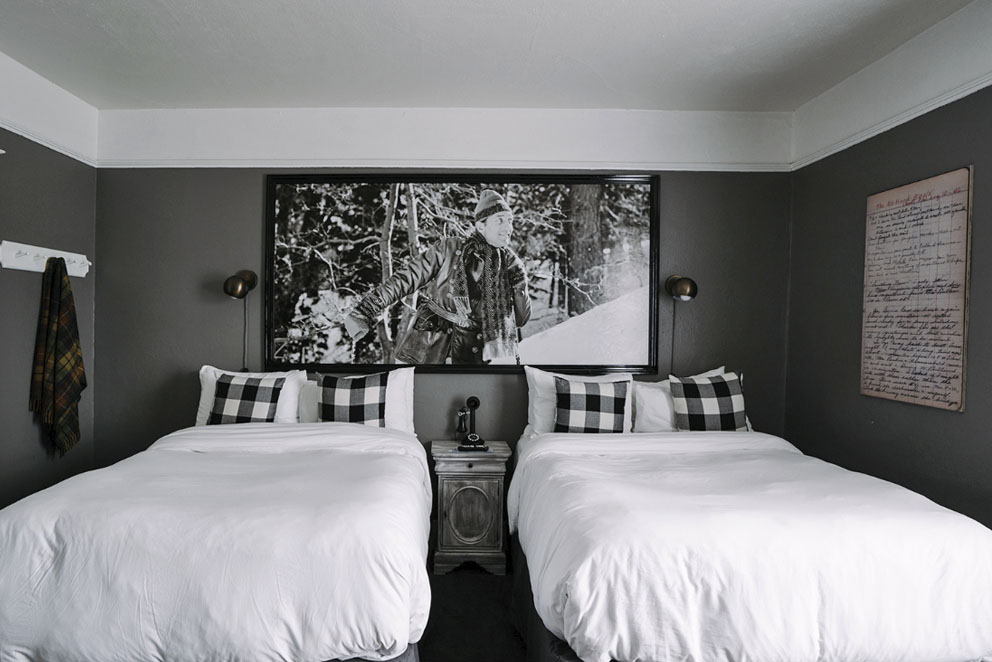 Plan Now Enjoy Later
Love planning ahead?  We do too! Book and pay for your trip in advance and receive 15% off your stay.  Restrictions apply.  Not valid with other discounts.  Non-Refundable.  Non-Changeable.
Room and Tax will be billed at time of reservation. Changes or cancellation are not allowed. Must book 21 days or more prior to arrival date.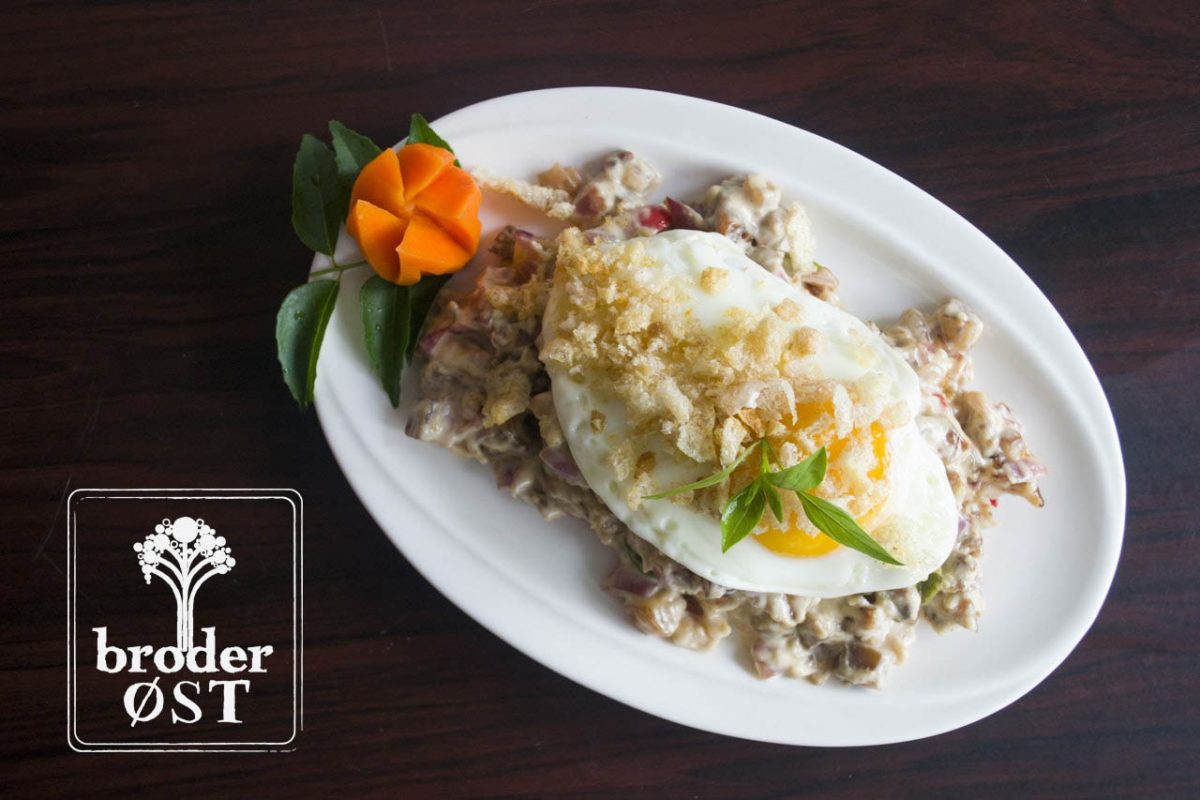 Breakfast Included
Enjoy Two Nordic-inspired entrees from the award winning restaurant, Broder Ost, located in our lobby.  Includes two non-alcoholic beverages of your choice.  Alcohol and Gratuity not included.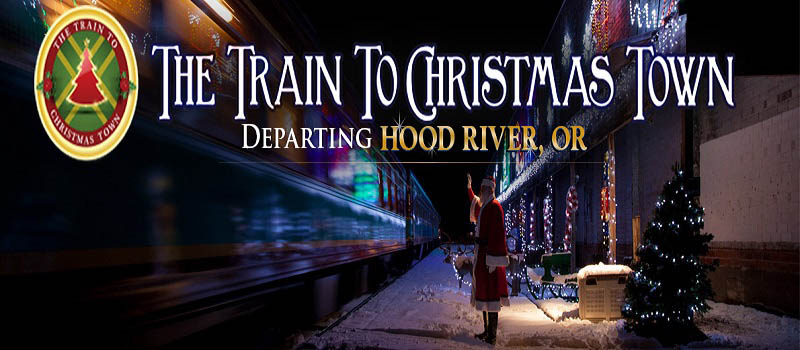 All Aboard the Train to Christmas Town!
You'll feel the holiday magic in the air the moment you arrive! You'll be greeted by our cheery staff and directed to gather your ticket before the conductor calls "All aboard! If you're takin' this train, time to get on board!" Have your official Christmas Town ticket ready to be punched by the conductor on the ride.
The music begins as we depart the station and you'll be clapping along and motioning pulling on a train whistle "Whoo-whoo" along to our peppy theme song "Takin' the Train to Christmas Town" (download the song for FREE now from our website to get the family pumped!). Elves will be dancing in the aisles leading sing-alongs with other favorite Christmas songs. When you hear the "Chocolate Christmas" song begin to play you'll know it's time for cookies and hot chocolate to be served!
Before you know it we'll be arriving at Christmas Town so gather together to share the views from the window of the magical lighted town. Wave to Santa and his elves before they climb aboard to greet each boy and girl and present them with a special gift.
All our guests will enjoy other activities and games on board as they interact with the cast and crew. Kids will be able to play a game of I-Spy as the look for animal friends hidden throughout the car like the gentle snowy owls and Bubble and Squeek the chatty mice that frequent the train. We'll be singing our theme song as we pull back into the station and we promise you'll still have this tune on your mind all the way home!
We are excited to welcome everyone aboard to try this new experience and continue the holiday tradition of Christmas and Santa on the train. I'm takin' the train! Whoo Whoo!
Includes parking, 15% off your tickets for the Mt Hood Railroad Train to Christmas Town, and your own personal copy of the book read on the train!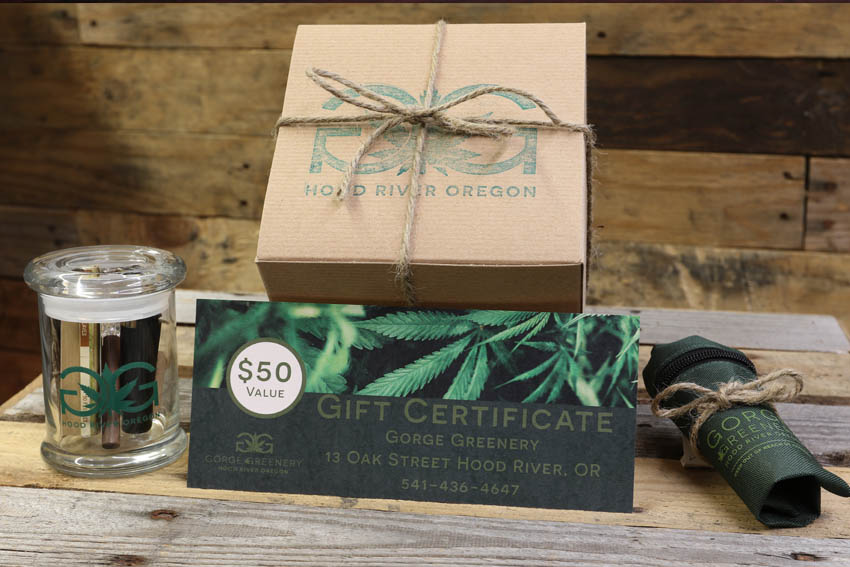 420 In The Gorge Package
The Hood River Hotel is Proud to bring the first cannabis package to Hood River. We've partnered with our friends at Gorge Greenery for a legally awesome Hood River experience that gives our guests a look into Oregon's legal cannabis industry.
The Hood River Hotel and Gorge Greenery come together to bring you Hood River's first 420 in the Gorge Experience.
Includes: $50 Gift Certificate to Gorge Greenery (For The Weed!), GG Stash Bag, Raw Rolling Papers, GG Lighter, GG Vape Battery, Ryot One-hitter & BONUS 10% off in store purchase!
OLCC prohibits the smoking of cannabis at the Hood River Hotel and ANY public space in Oregon. Smoking in a hotel room will result in a $250.00 cleaning fee. The Hood River Hotel supports and encourages the responsible consumption of all legal substances. Do not operate a vehicle or machinery under the influence of this drug For use only by adults twenty-one years of age and older Keep out reach of children.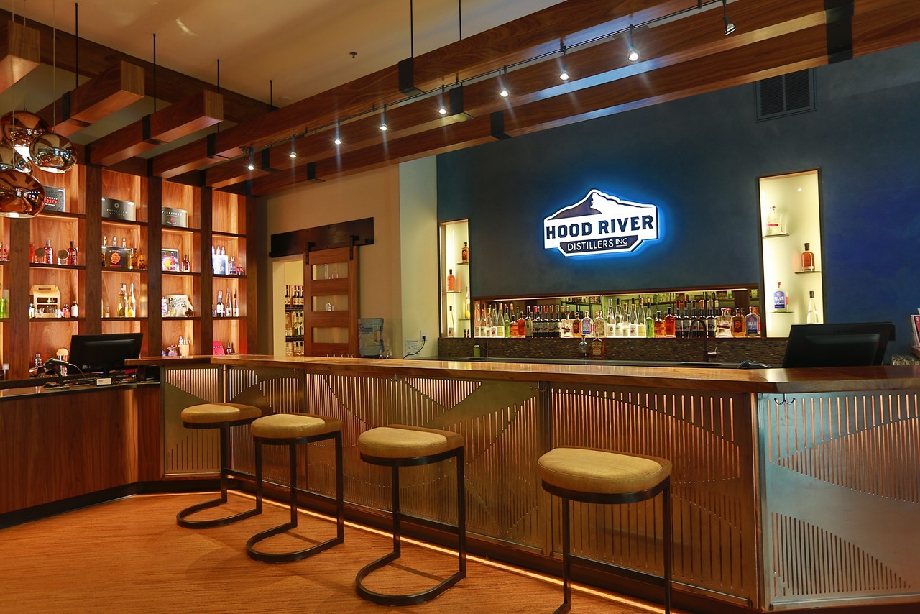 Hood River Distillery Tasting Room
Visit Our Friends At Hood River Distillers In Their New Tasting Rooms To Sample Their Portfolio Of Spirits And Learn About The 80 Year History OF HRD.  Package Includes Two Complimentary Tastings and Two HRD Logo Glasses.
Hood River Distillers, is the largest and oldest importer, producer, bottler, and distiller of spirits in the Pacific Northwest, since 1934. Book this package and enjoy the finest spirits Hood River has to offer. HRD is Located Just 3 Short Blocks From The Hotel.  Grab Your Favorite Spirit, Head Back To The Hotel To Relax By The Fire Or In Your Guestroom and Drink In Those Hood River Vibes.  Cheers!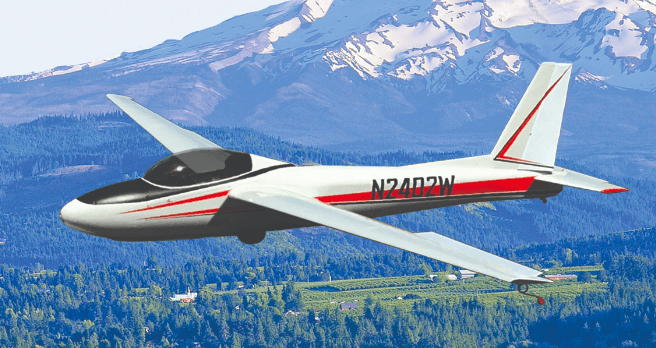 Soar and Brunch Package
To be absolutely alone for the first time in the cockpit of a plane hundreds of feet above the ground is an experience never to be forgotten." – Charles Lindbergh
Don't worry, you won't be "absolutely alone" but you will be "hundreds of feet above the ground" and the experience will never be forgotten!
Start your day with Portland's premier Nordic brunch at Broder Øst restaurant, located adjacent to the Hood River Hotel lobby. After brunch, head to the airport. You will be escorted to the glider staging area and introduced to your pilot, who will custom design your flight to match your desires and the weather conditions.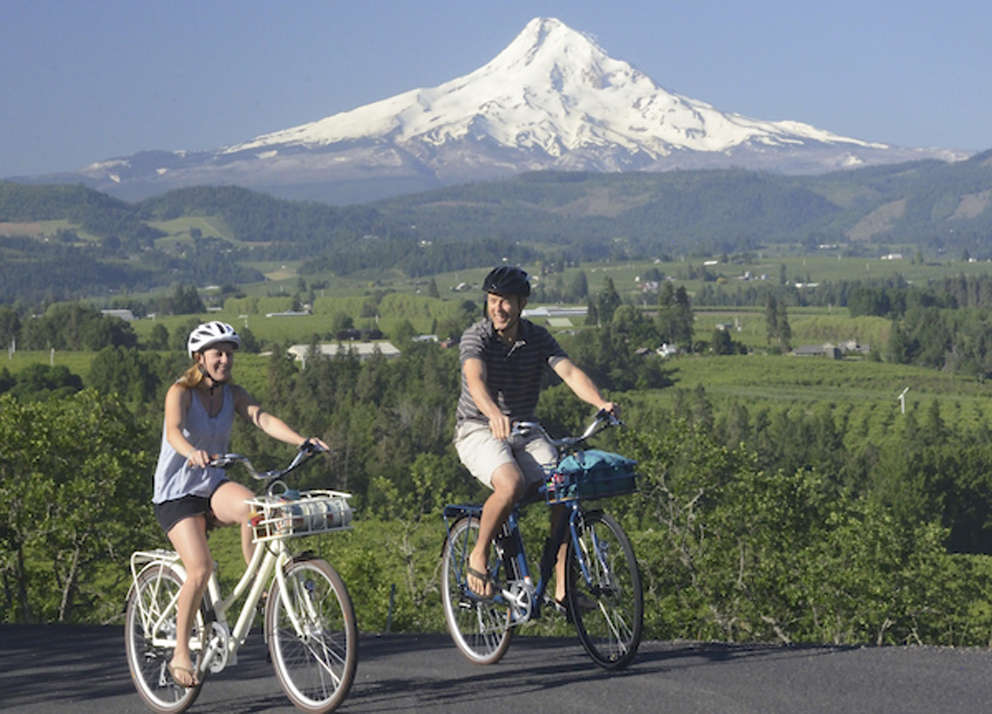 Bike and Brunch Package
"It is by riding a bicycle that you learn the contours of a country best, since you have to sweat up the hills and coast down them." ― Ernest Hemingway
Too bad Earnest Hemingway lived before eBikes were invented. Now you can coast up and coast down while still learning the contours of the country.  And what better place to learn those contours than in Hood River?
Whether you're due for a celebration, or need to relax after a week of hard work, this special two-night Hood River eBike Package is exactly what you need. Earn your brunch, without working too hard.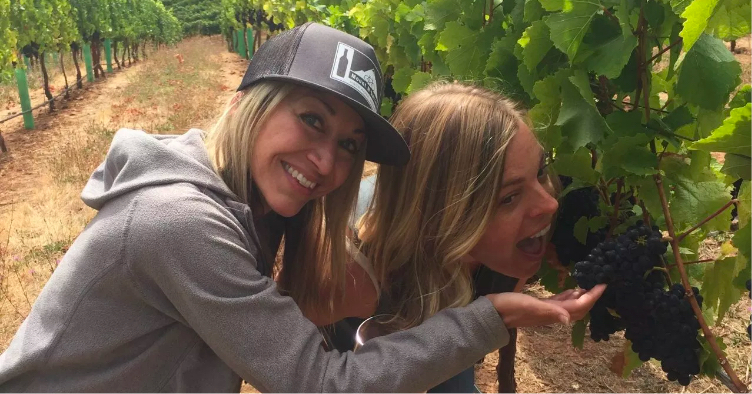 The Wine a Little, Laugh a Lot Package
"In victory you deserve wine. In defeat, you need it" -Napoleon Bonaparte
Start your day with Portland's premier Nordic brunch at Broder Ost restaurant, located adjacent to the Hood River Hotel lobby. After brunch, a MountnBarreL shuttle will pick you up at the hotel lobby and take you to where your Hood River wine country bike tour will begin.
After you've tasted the very best of the best, at the end of your Hood River wine tour, the shuttle will take you back to The Hood River Hotel where you can peruse the downtown shops, lounge in our vintage lobby, relax in the dry room sauna, or retire to your room to unwind before heading out on the town.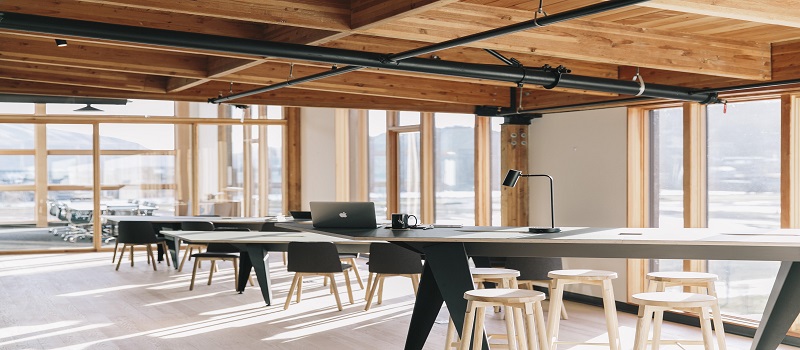 Work Hard. Stay Hard.
Ready to get your work done in true Hood River style? Book your hotel room with us and get a discounted rate for Hood River's first Centrl Office shared coworking space.
CENTRL Office was created to inspire people to do the best work of their lives. We wanted to make a creative, productive workspace  that was comfortable like a pair of blue jeans. One with the social feeling of a coffee house, the efficiency of a factory, and the service of a hotel. A coworking space where people can do great good work. We call it CENTRL Office.
Booking this package gets you a discounted rate at the Hood River Hotel and discounted use of the amazing new Central Office coworking space! Choose to Work Hard for half a day or Work Harder for a full day!