How to Shop, Eat and Caffeinate Your Way Around Hood River, Oregon
Suggestions from Travel Writer Matt McLaughlin
We are told quite often that one of the great things about the Hood River Hotel is its central location in downtown Hood River, Oregon. Like any vacation, you'll be searching for things to do, places to eat and a good cup of coffee or tea. Here are some suggestions on how to shop, eat and caffeinate your way around Hood River written by travel writer, Matt McLaughlin.
My wife and I recently spent the weekend at the Hood River Hotel. Without any expectations in mind, we were pleasantly surprised at the amount of quaint shops, great restaurants and cozy coffee houses within walking distance of the hotel.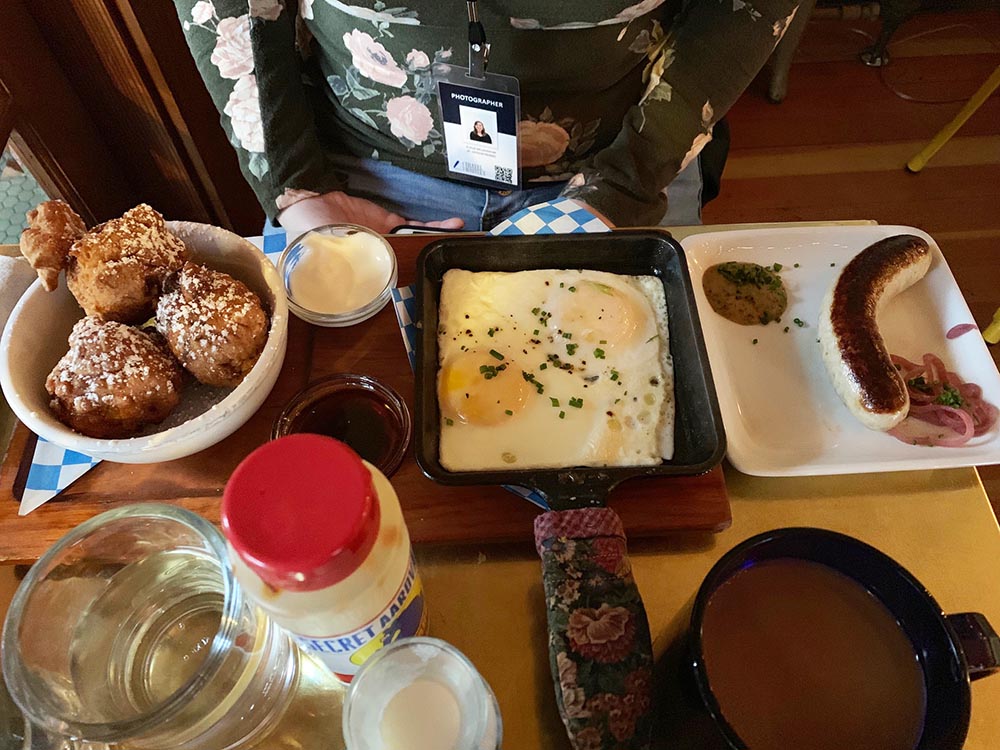 Broder Ost
We started our morning downstairs at the Hood River Hotel restaurant, Broder Øst.  If you love Swedish brunch than this is the spot for you.   The service was fast and friendly.  Our waiter, Chris, sat us next to the window which overlooked the charming downtown streets of Hood River.  I ordered the Swedish breakfast consisting of smoked trout, rye toast, ham, cheese, parfait and coffee.  My wife had the seasonal fritters which are fruit fritters with sunny side up eggs and sausage.  When you eat here, you'll be happy that the plates aren't overflowing because the items served are filling…and delicious, I might add.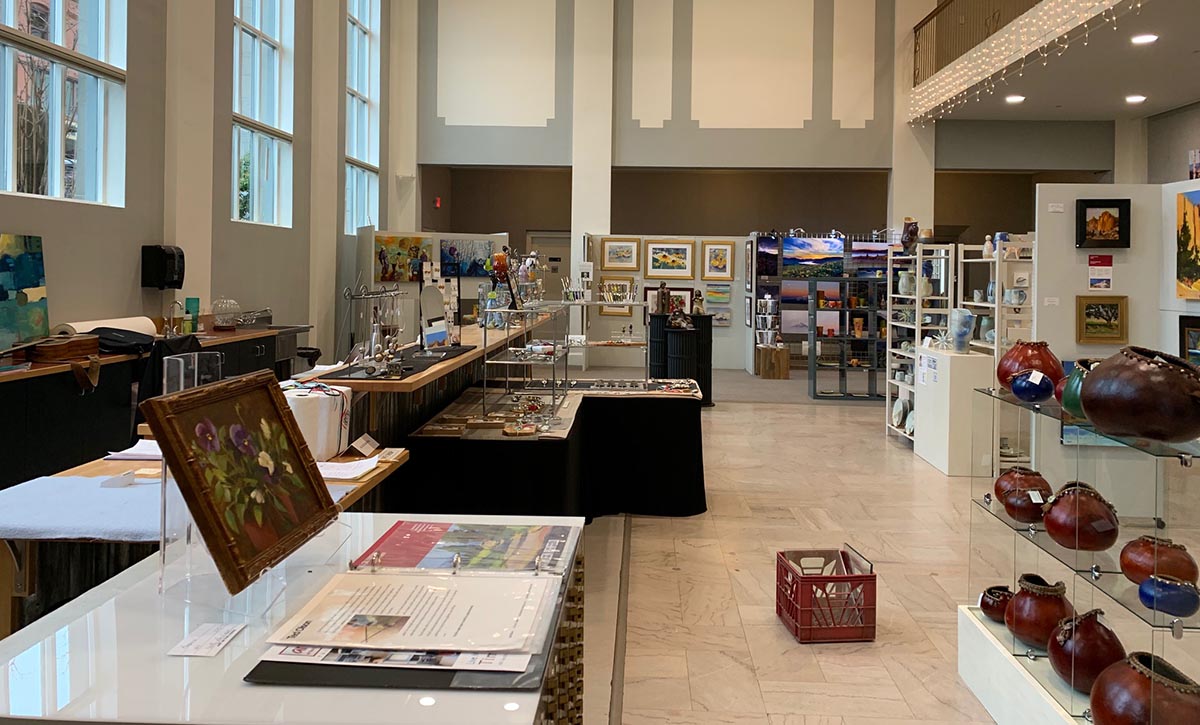 After eating, we headed to check out the sites of Hood River, Oregon.  A cute art shop, the Art of the Gorge, caught our eye and we went in.  The owners here are very nice and had some of their own art in the gallery.  It's small town feel had us pining for more.  So we headed down to the Waucoma Bookstore, a quiet and small shop but not lacking.  If you can't find the book you want they will order it for you and have it in less than 48 hours.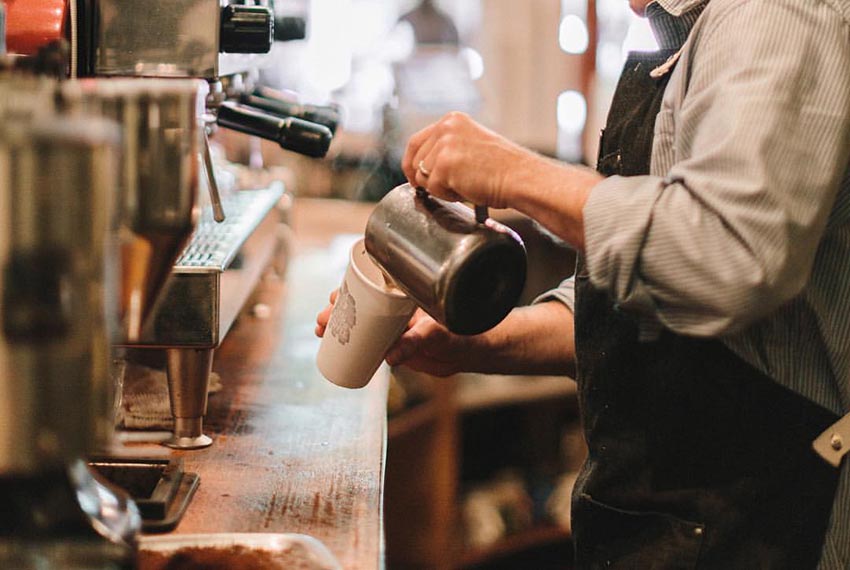 One of the sureties while on vacation is that you'll need a good cup of coffee or tea.  Close to the Hood River Hotel is the Dog River coffee house.  They not only brew a cup of joe worth the trip in and of itself but offer free wi-fi and comfortable seating if you need to work while visiting Hood River.  We had other ideas for our stay so headed out with coffee in hand but we will be back.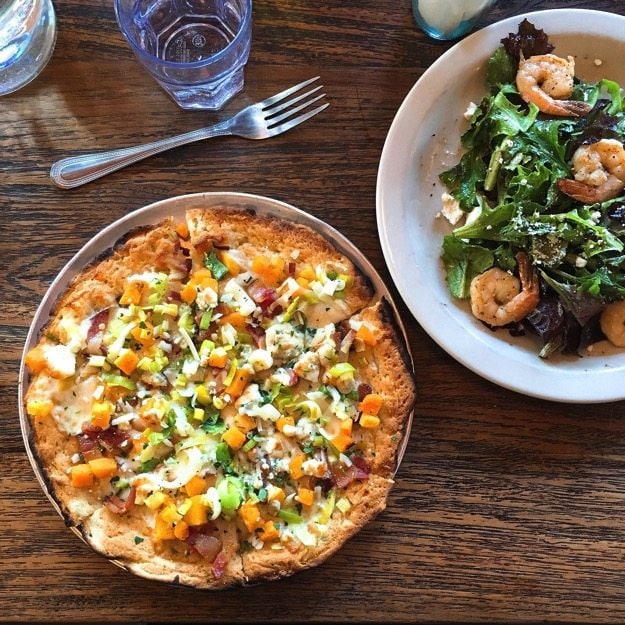 As the day winded down we started to look around for somewhere memorable to eat dinner.  They say that eating like a local is a way to discover the true quaintness of a small town.  So we asked a few shop owners and pedestrians where they eat and many options were given.  One such place that kept coming up was the Solstice Wood Fired Pizza.  So we had to check it out. Inside is full of laughter and conversation while outside is quiet and overlooks the Columbia River.  With a fire roaring and heaters ablaze we stayed quite warm and enjoyed some of the best pizza this foodie has ever tasted.
No Place Like the Hood River Hotel
Although we wanted to stay a while because of the ambiance and view, it started to snow.  We decided the day was done and it was time to head back to where we were staying, the Hood River Hotel.  Although our trip to Hood River, Oregon was short everything we saw, ate and purchased did not disappoint.  We will be back, for sure, and we'll stay no other place than the Hood River Hotel.  Swanky and centrally located makes this hotel a perfect launching pad to an unforgettable journey through Hood River, Oregon."
We would love to host you and your family as well.  For a centrally located hotel that you'll not soon forget, please grace us with your presence anytime.