3 Ways to Beat the Summer Heat in Hood River
Sure, the word is out that Hood River is the place to be if you like windsports or running wild rivers. But if you're just looking for a way to cool off and chill out, you don't have to go far to escape the gnar.
Here are some of our favorite places to cool off in Hood River.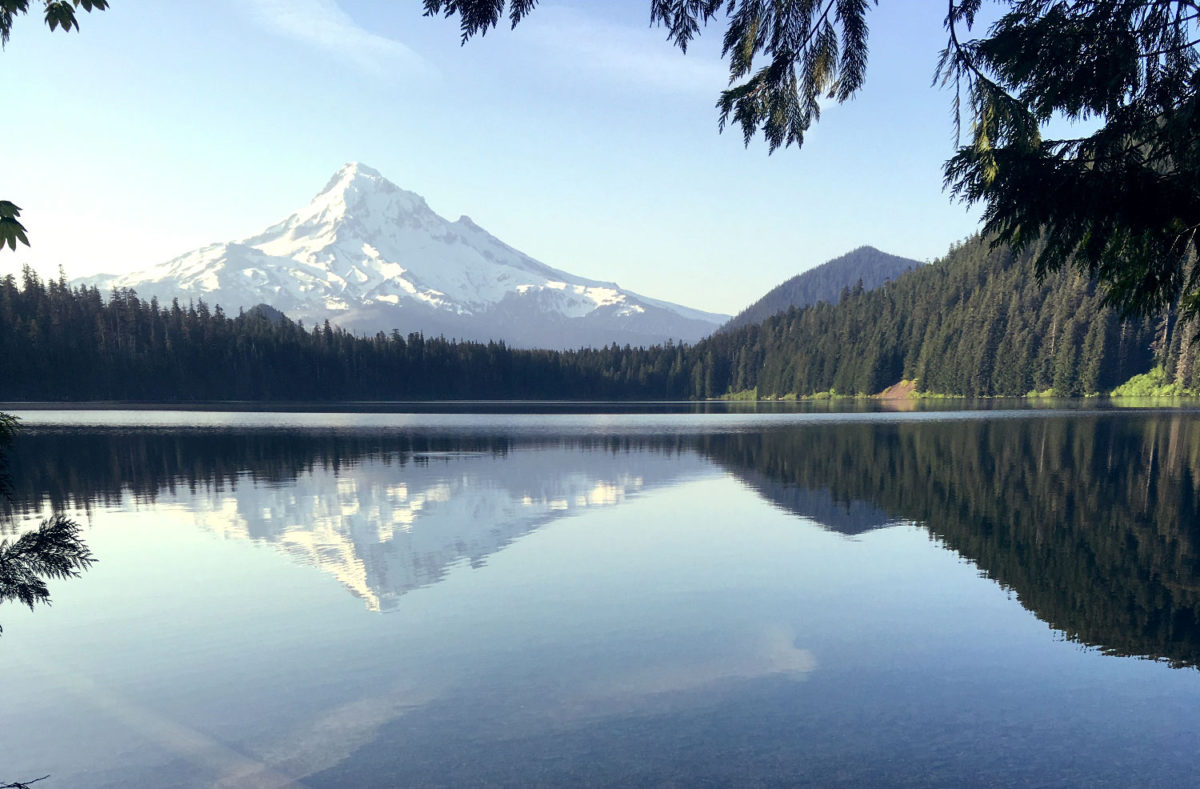 Where: Lost Lake Resort
Website: http://lostlakeresort.org/
Where: 40 minutes south of downtown Hood River, outside Parkdale/Mt. Hood, OR
Cost: $9/vehicle day use parking (carpool to save $)
What: We know—you've probably heard of this place, and maybe you've been going there since your childhood. It can get crazy packed on the weekends. But there are ways to enjoy this thick forest sanctuary with epic views of Mt. Hood without the crowds. 
Lost Lake is about 45 minutes from the Hood River Hotel (vs. almost a two-hour drive from Portland). Stay at the Hood River Hotel to arrive early enough to stake your lakeside claim before the masses.
Pro tip: Get there early or on a weekday to snatch a rental canoe and head to the far side of the lake, away from the busy lodge and parking lot.
Photo by Kate Hoffman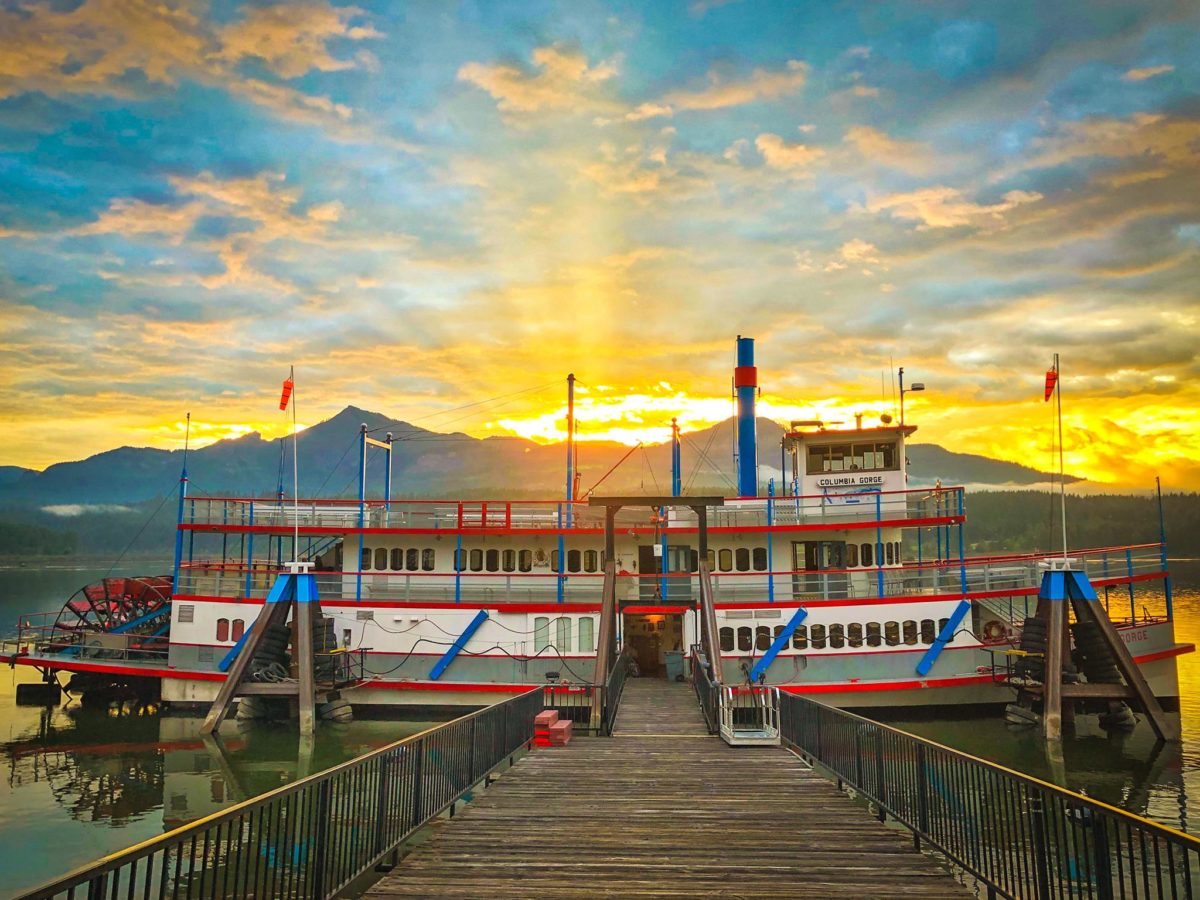 Where: Columbia Gorge Sternwheeler Cruises
Website: www.portlandspirit.com/sternwheeler.php
Where: Boarding from 299 NW Portage Rd, Cascade Locks, OR 97014
Cost: Sunset Dinner Cruise – $60/person; Brunch Cruise – $56/person (not including taxes)
What: This is not your grandmother's paddleboat river cruise. If you want the most Instagram-worthy sunset cruise the Gorge has to offer, this is it.  
Meals are prepared fresh on board with local ingredients, and Captain Tom will entertain you with  stories and folklore while you dine. The three-course dinner features local fare such as wild mushroom ravioli in champagne sauce and Columbia River Steelhead with lemon-infused olive oil and gremolata are on point. With an "upscale casual" dress-code, private candle-lit tables, and breathtaking Gorge sunsets, this may also be possibly the greatest summer date idea of all time. #ImOnABoat
Pro Tip: If you'd rather be SUPing on the river at sunset, check out the brunch cruise. Brunch features a gourmet buffet, bottomless champagne, mimosas and sparkling cider, and views from all three ship decks.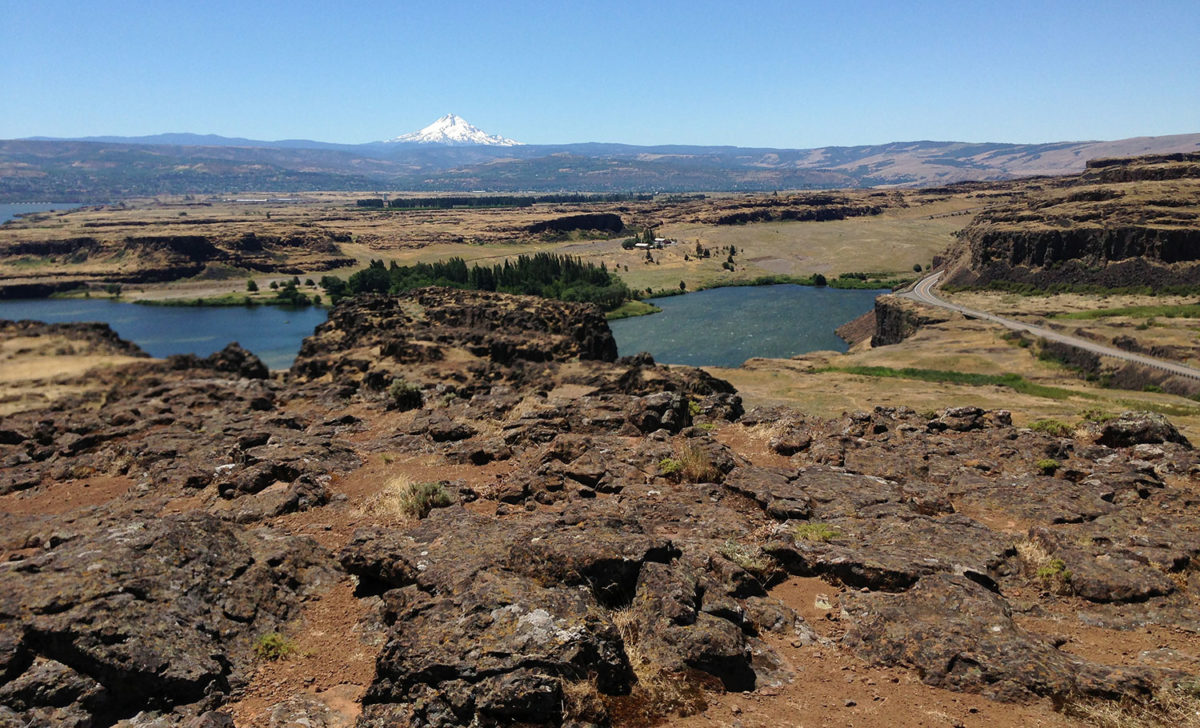 Where: Columbia Hills State Park
Website: https://parks.state.wa.us/489/Columbia-Hills
Where: 23 miles East of Hood River in Washington, on Highway 14
Cost: $10 – Washington Discover Pass day fee 
What: Columbia Hills State Park on the Washington side of the Columbia River is a hidden getaway only 30 minutes from the Hood River Hotel. This magical park is home to Horsethief Butte and Horsethief Lake, and includes plenty of rocks for sunning or skipping.  
There are plenty of  easy hiking trails around this scenic park. It's one of the few places in the area where Native American pictographs and petroglyphs (aka ancient rock paintings and carvings) have been preserved. Make a reservation to join a guided tour.
Horsethief Lake is a whopping 90-acres, great for lazy rafting, sup boarding and swimming. The scene features a ton of perfect picnic areas with day-use charcoal bbqs on a huge, shady lawn. If you stop in White Salmon, WA on the way, you can snag some prime grillables from the butcher counter or picnic-fare from the deli case at Feast Market. You won't be disappointed.
Pro Tip: The average high temperature at Columbia Hills State Park in July is 85 degrees Fahrenheit, but it's often above 90. Check weather conditions before you go and bring plenty of water and sunscreen – or go early in the morning to avoid the midday heat.
Photo by Kate Hoffman